Raw and delicate, a rosebuds border fence. A meditative practice. A reflection on ephemeral, beauty, delicacy.
Initially started at The Studios at MASS MoCA, USA, THE WALL OF DELICACY is now a participatory and traveling project.
Would you like to contribute to working together on building a longer, more beautiful rosebuds border wall?
Please, reach me at giuseppinagiordano.info@gmail.com for more information!
The practice is realized through simple and graceful gestures:  inserting, one after the other, rosebuds in a metal wire, paying attention not to damage them, and observing their petals that inevitably fall to the ground.
An installation that in its aesthetics refers, overturning its meaning, to the barbed wire used at the borders between Countries.
Born as a site-specific installation during the artist's residency at MASS MoCA, USA it has turned into a traveling and participatory project;  in May 2019 it took part in BienNoLo, a biennial show of contemporary art in Milan, Italy curated by Artcity Lab, Matteo Bergamini, Carlo Vanoni.
DECEMBER 2019 : The project is part of BAM Festival in  Palermo, Italy.
From the 1st to the 6th of December, 12 to 7 pm, in Piazza Pretoria the artist invites citizens to take part in the meditation practice and in the realization of the work. On the 7th of December, THE WALL OF DELICACY will be installed in Piazza Pretoria.
———————————————————————————————-
BienNolo, Alcova, Milan, Italy- May 2019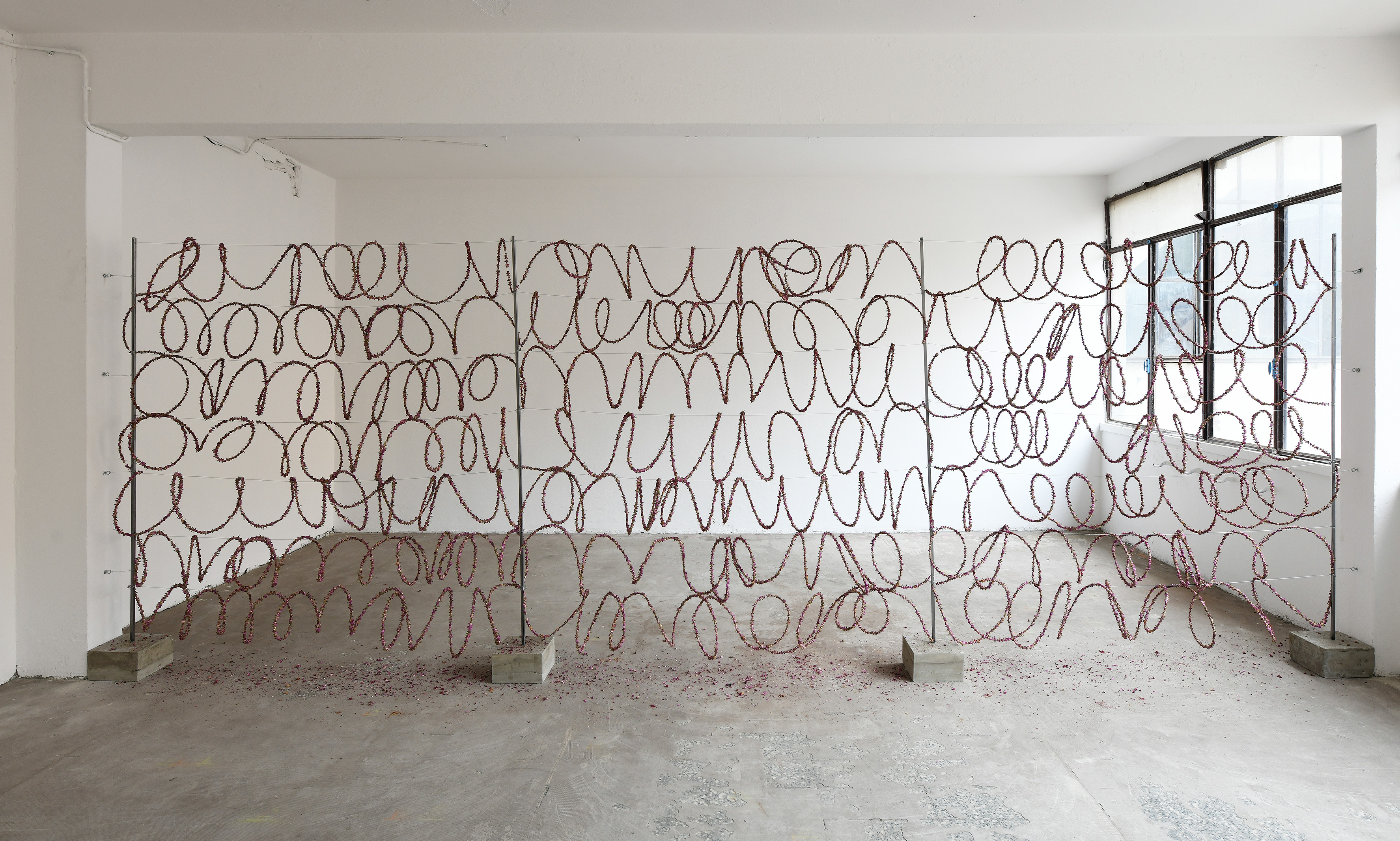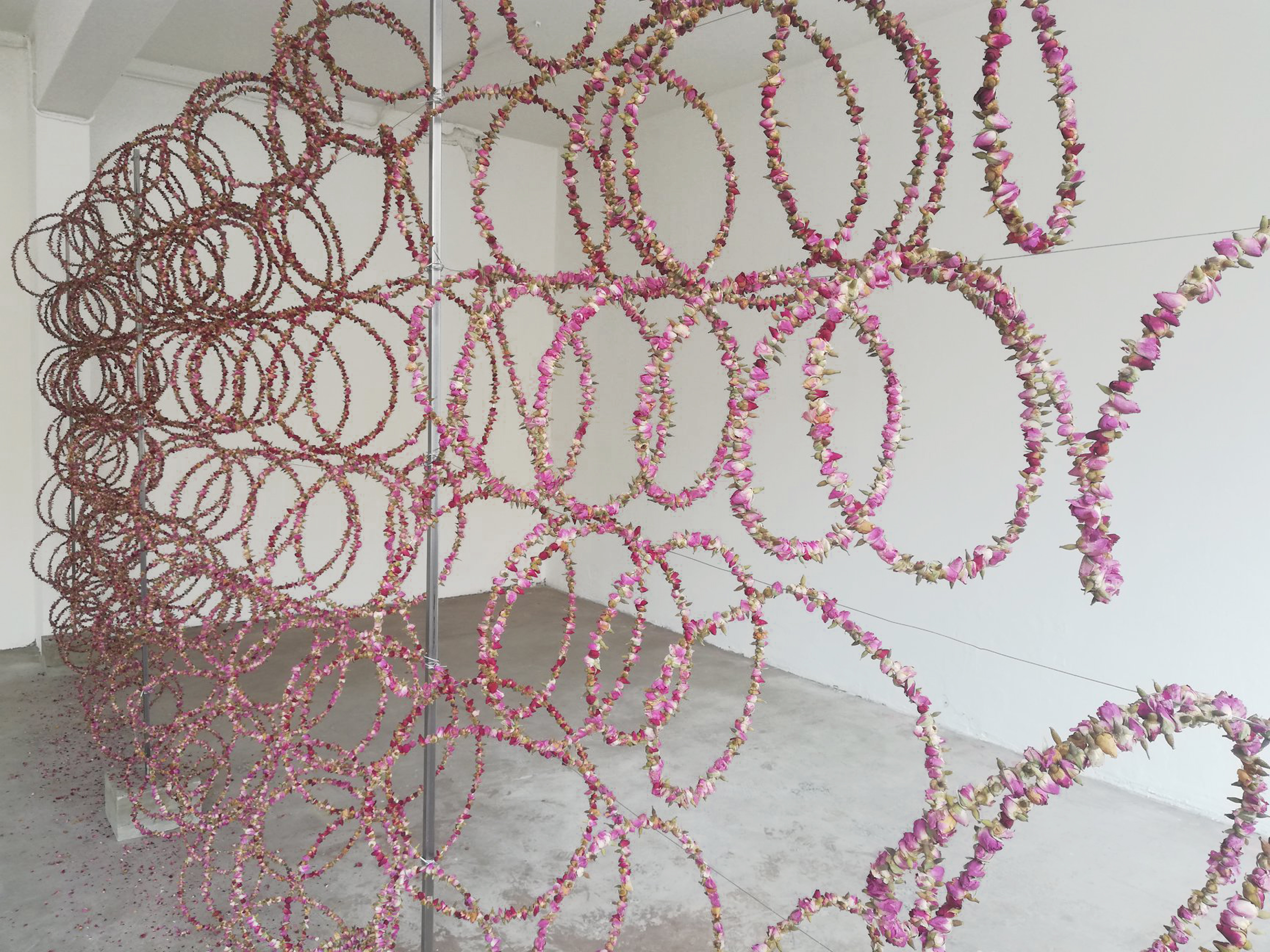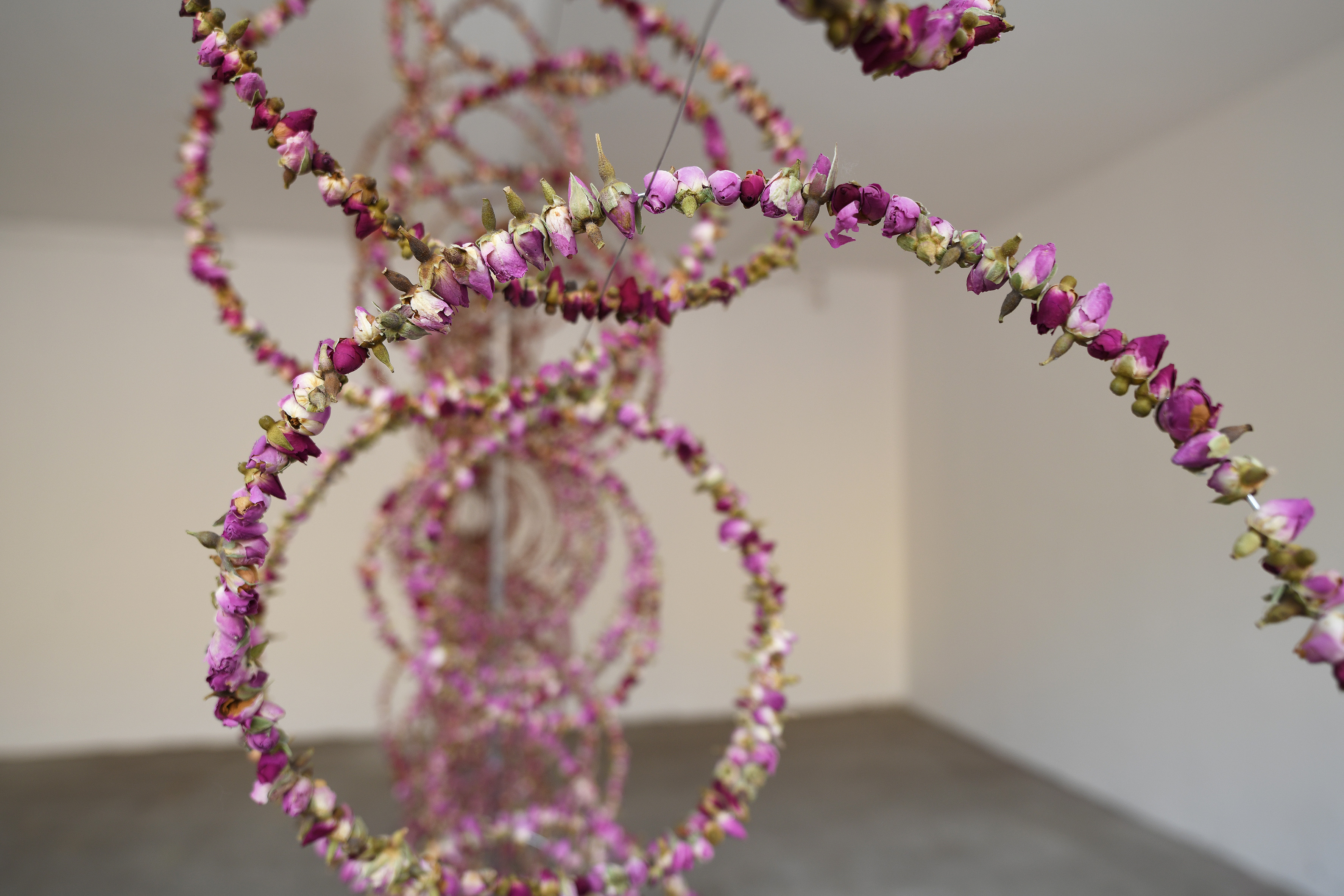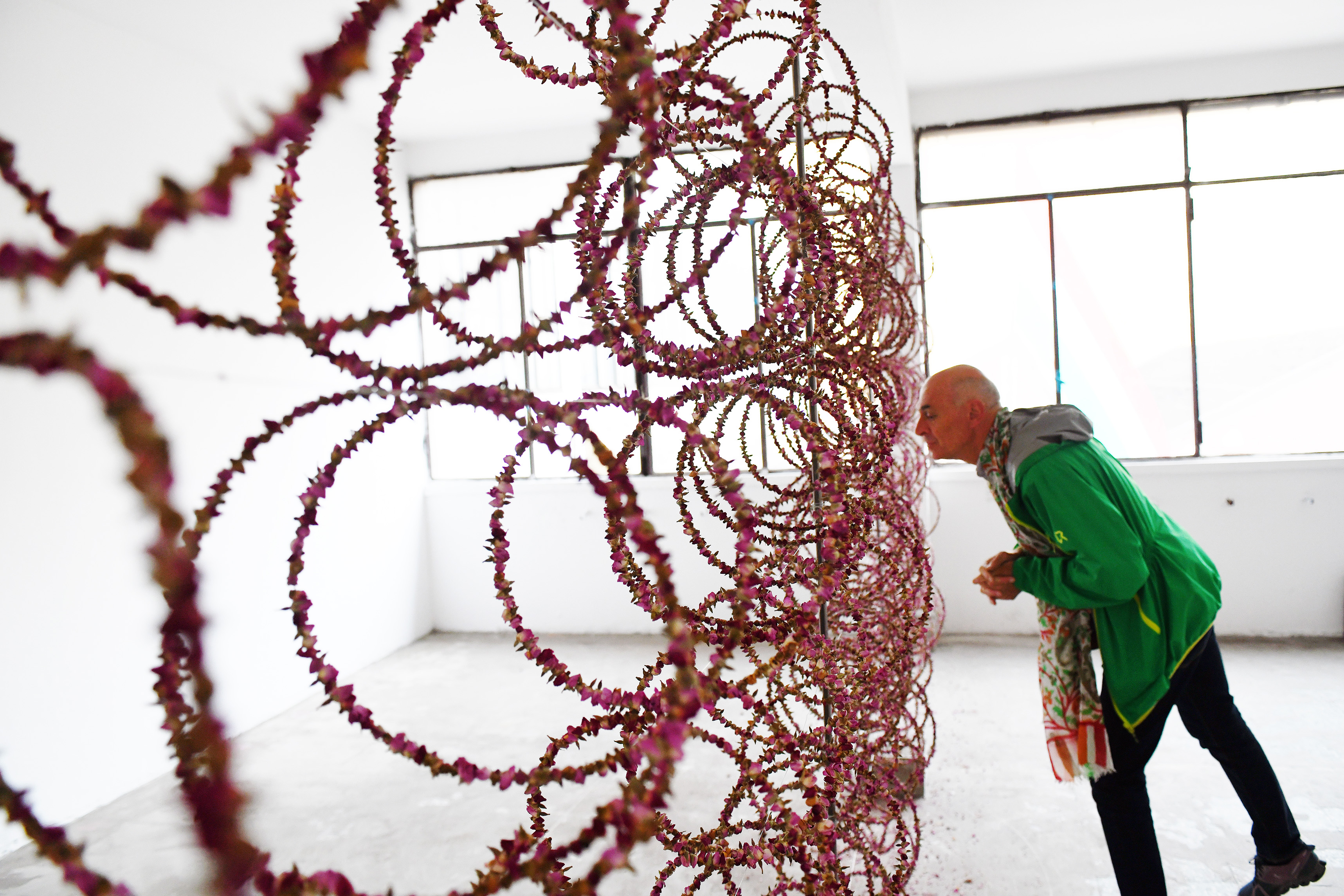 ———————————————————————————————-
THE STUDIOS AT MASS MoCA, USA – JAN – FEB 2019