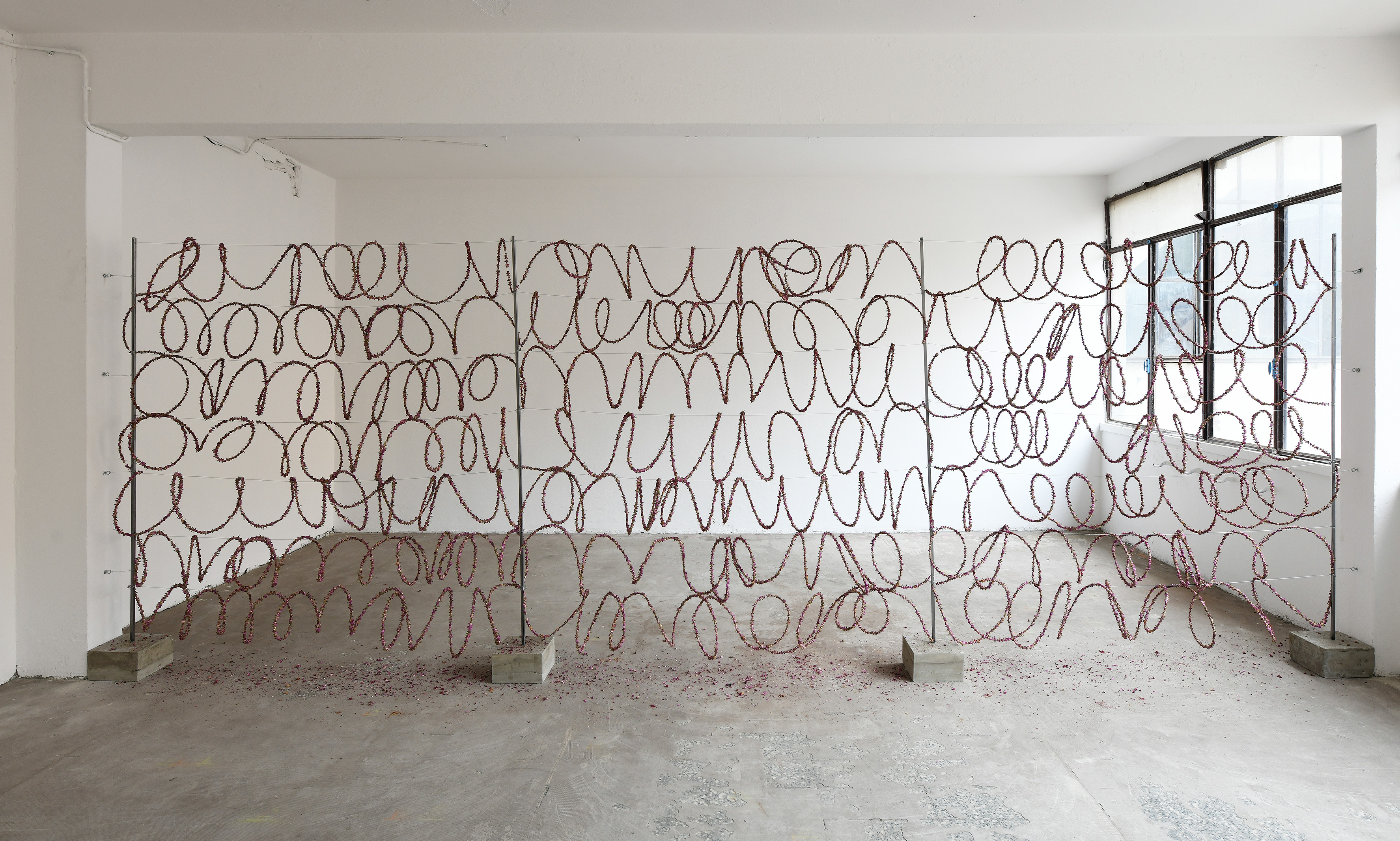 Raw and delicate, a rosebuds border fence. A meditative practice. A reflection on ephemeral, beauty, delicacy.
Initially started at The Studios at MASS MoCA, USA, THE WALL OF DELICACY is now a participatory and traveling project.
Would you like to contribute to working together on building a longer, more beautiful rosebuds border wall?
Please, reach me at giuseppinagiordano.info@gmail.com for more information!
Continue reading "THE WALL OF DELICACY (Ode to America), 2019 – on going"
Bacteria, among the first life forms appeared long ago on our planet, are the installation's core elements.
The graphic scheme of the installation takes origin from the Central Line London tube map.
While in London, during London Summer Intensive residency by Camden Arts Centre and Slade School of Arts I took the Central Line and at each subway stop I opened a different sterilized Petri dish putting in contact the culture medium and the air (where bacteria are usually found).
The "captured" bacteria will grow and reproduce until they become visible to our eye assuming the shape of a "coloured mould".
The shape and the colours of the dots appearing every day on the Petri dishes will be changing continuously in unpredictable ways depending on the kind of bacteria.
Time, measured as we move through the different underground stops, and at the same time, beaten by the continuous transformations happening inside the Petri dishes, is reasserting its peculiar role and the circular space where bacteria's life unfolds is strictly related to the space of the city.