1-2-3 November, 2018 – SECRET SHOW- Turin, Italy
curated by Clara Madaro, Katiuscia Pompili
ARTISTS: Apparatus 22, Franco Ariaudo, Johanna Billing, Mirko Canesi, Cecilia Ceccherini & Alberto Valz Grjs, Enej Gala, Giuseppina Giordano
During Artissima art Fair, call or send a message to + 39 3892698479 to know the location (very close to Artissima Art Fair)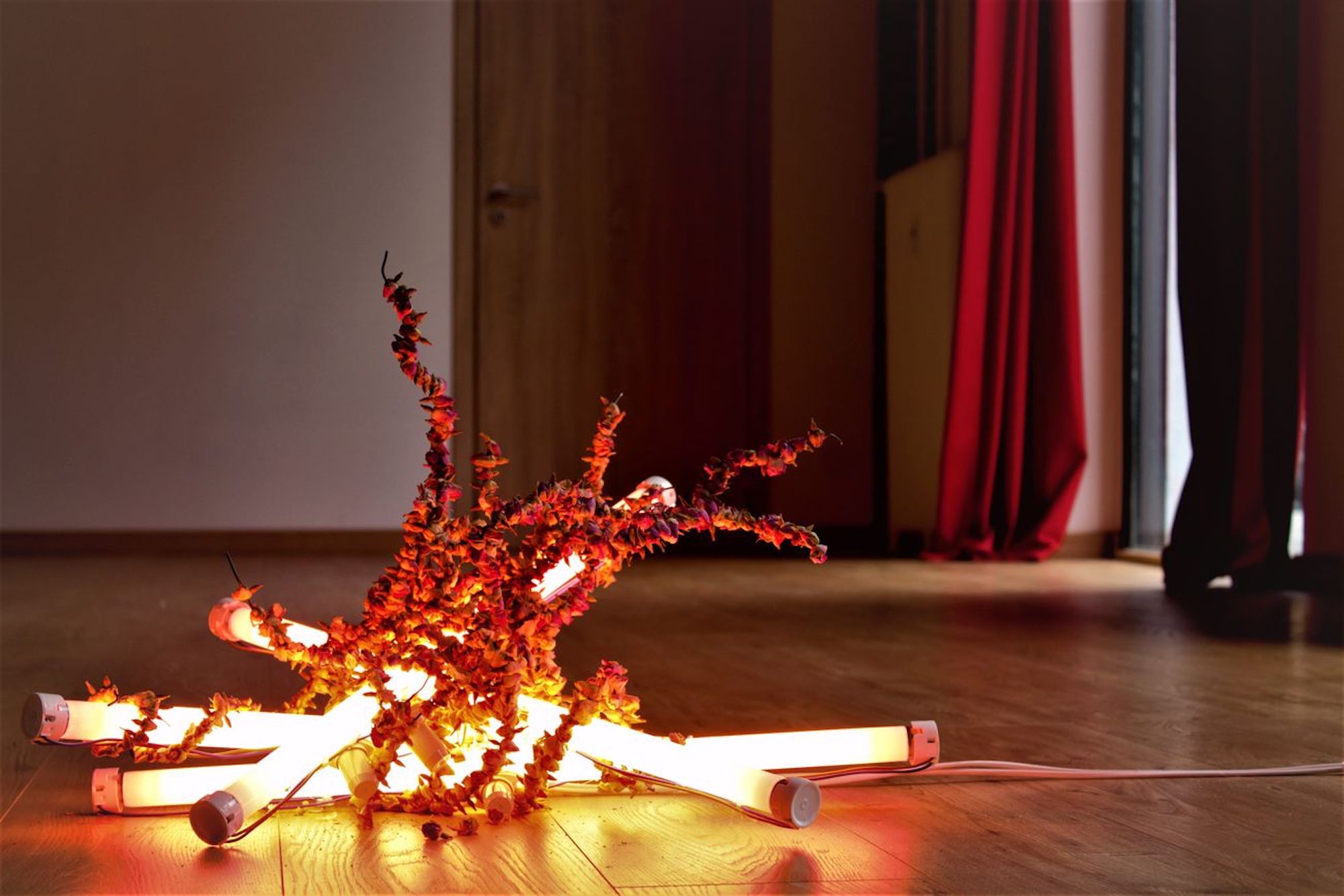 SOS. Cotton Candy fits into the convulsive Contemporary Art Week of Turin in an unexpected way, featuring itself as an anti-event.
S.O.S Cotton Candy is an exhibition that is enjoyed one at a time, therefore escaping the hard work of public relations; the show is conceived as a sort of "emergency call" that promises to free for a few minutes from the tight schedule that the time of Artissima impose. The guest will be welcomed with a cotton candy and introduced into a familiar environment that is shaped by artworks.
Cotton candy, in fact, is a symbol of carefreeness or satisfaction; its enveloping and light smell is like a "madeleine" that brings back to childhood or a feeling of leisure that we would like to be eternal.
Harald Szeemann said that every exhibition is an act of love. Lou Reed and Laurie Anderson sang that love is "turning the time around". The cotton candy, then, through the sweet taste takes care of the soul and symbolizes the search for otium and freedom from the slavery of work.
The display conceived ideally reflects the atmospheres of the Renaissance study in which the collection of works of art and landscape elements created a place suitable for study and meditation. At that age, the time to devote on culture, passions and affections was a prerogative of wealthy lords, for other people the day was punctuated by work that dictated the life of relationships even if it was not yet linked to the system of industrial production.
The "artistic objects" become affective and rituals objects that build a set that is like-private space, an house in which the works mark the time of fruition by themselves. The spectator activates the set, which tells its story, in a physical and temporal integration with the space.
The place where the exhibition will be hosted is unknown and will be unveiled only after the "emergency call" that can be made when it is realistically possible to take a break from work or in the lunch break.
A real secret show, a modality borrowed from the musical world as a gift to the members of their community that facilitates the discovery of the territory of the Lingotto area, area with empty and unused spaces, closed and sale activities, where the former FIAT headquarters remembers a time that no longer exists.
https://www.artribune.com/arti-visive/arte-contemporanea/2018/11/mostra-cotton-candy-torino/